Web3 Social
in a Browser Extension
Focalize is a full social DApp, built on Lens Protocol and XMTP, running in a browser extension.
The quickest and easiest way to get notified about new Lens content and activity, with system notifications.
Wallet-to-wallet messaging
Send messages to other Lens users, ENS names, or any Ethereum address, directly from your toolbar via XMTP.
Publish on Lens with a full-featured Mardown Editor and create digital collectibles on Polygon.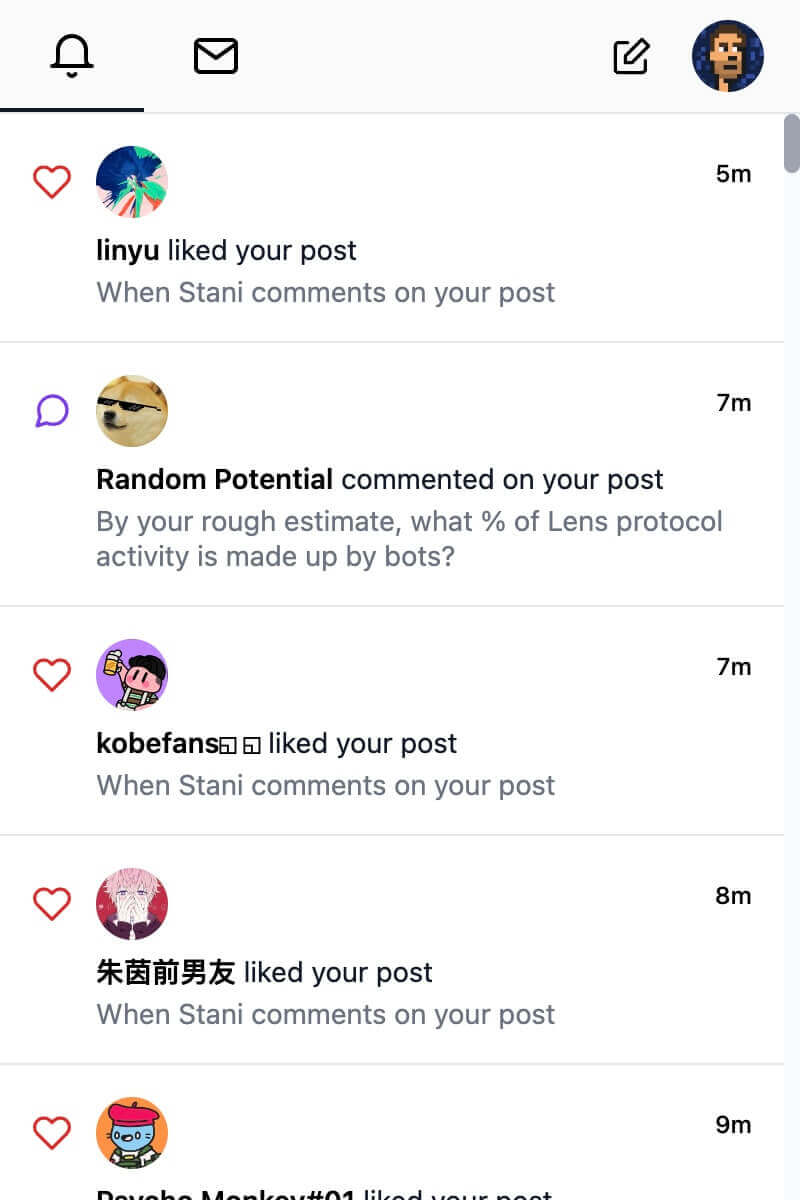 Fast access to your Lens notifications
Access your full notifications stream, directly from your browser toolbar, with blazing speed!
Direct Messaging with XMTP
A full decentralized messaging app is built into Focalize, with the ability to open multiple chat windows at the same time.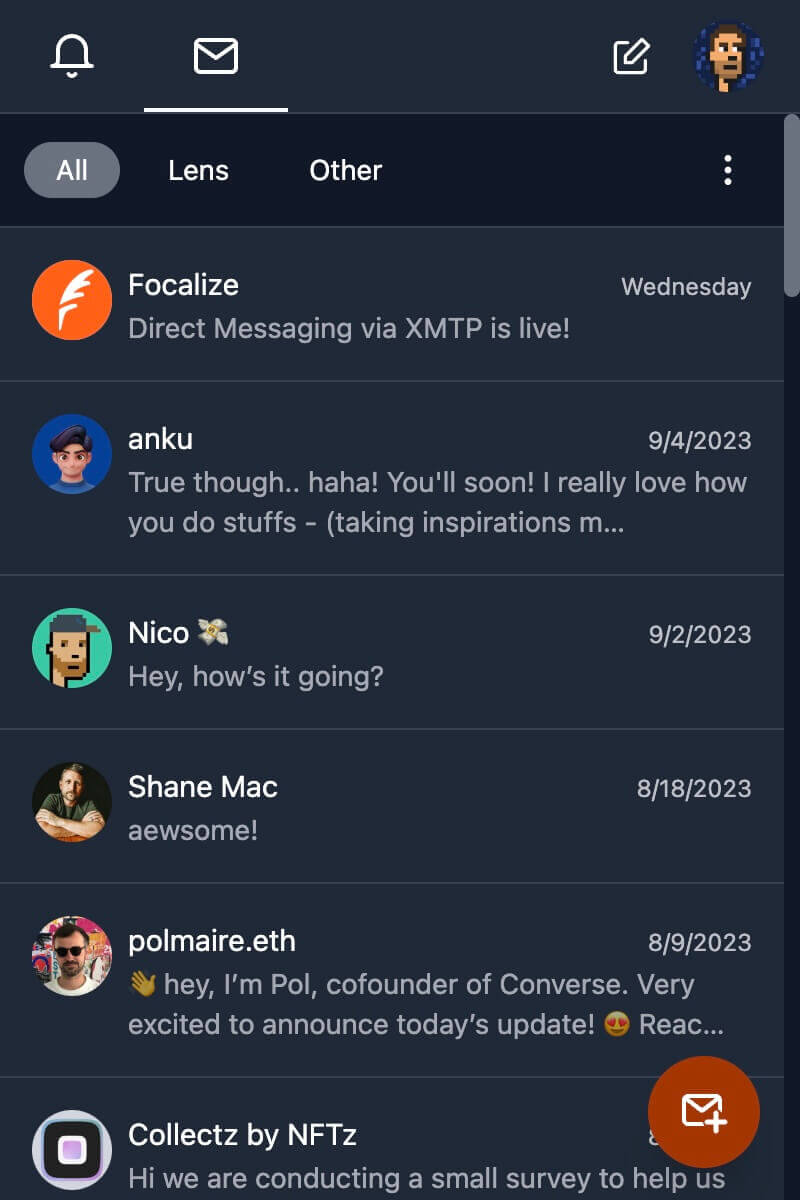 Supported by industry leaders
Focalize won first prizes from Lens Protocol and IPFS/Filecoin at ETHOnline 2022 and received grants from Aave and XMTP.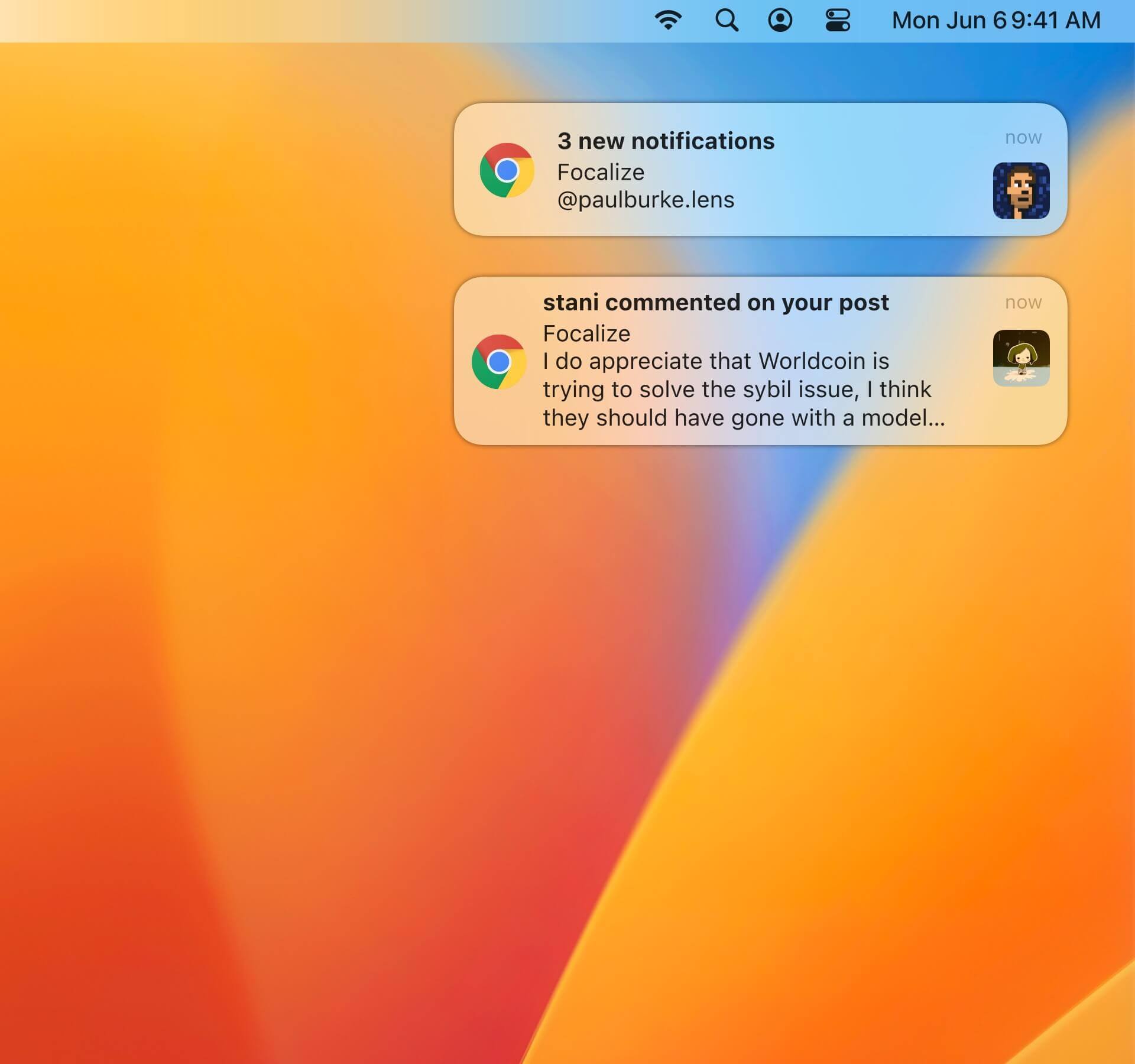 System notifications
Focalize creates native system notifications on your OS, so you'll never miss them.
Being open source adds transparency and security to the project. You can view the source code on
GitHub
.
Focalize does not track your usage or collect any data about you. There is no Focalize server.
Focalize interacts directly with Lens Protocol and Polygon, so it is fully decentralized and censorship resistant.
Create publications and NFTs
Post on Lens with a full-featured Markdown editor and easily create Digital Collectibles on Polygon.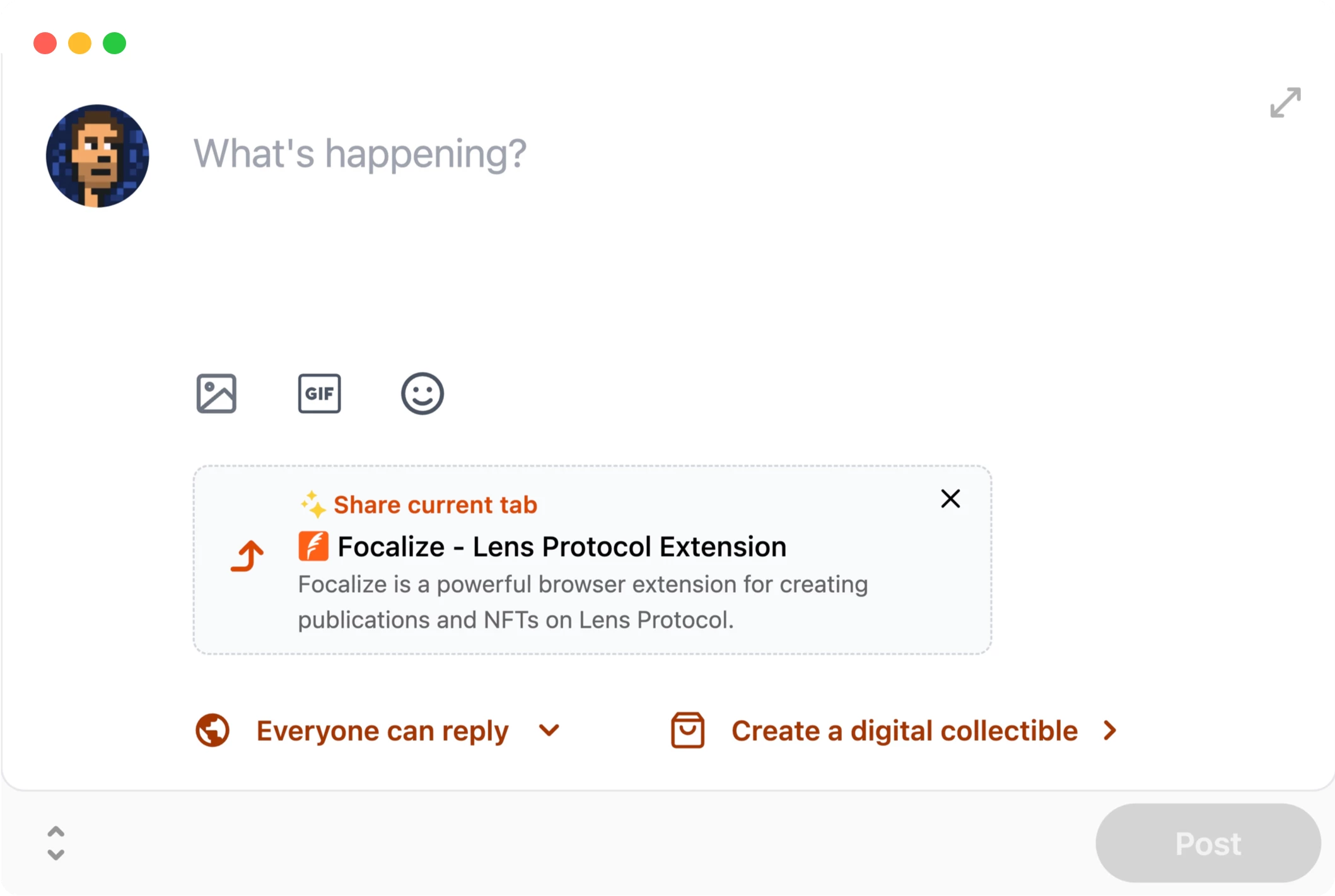 It's free and requires no invasive permissions.